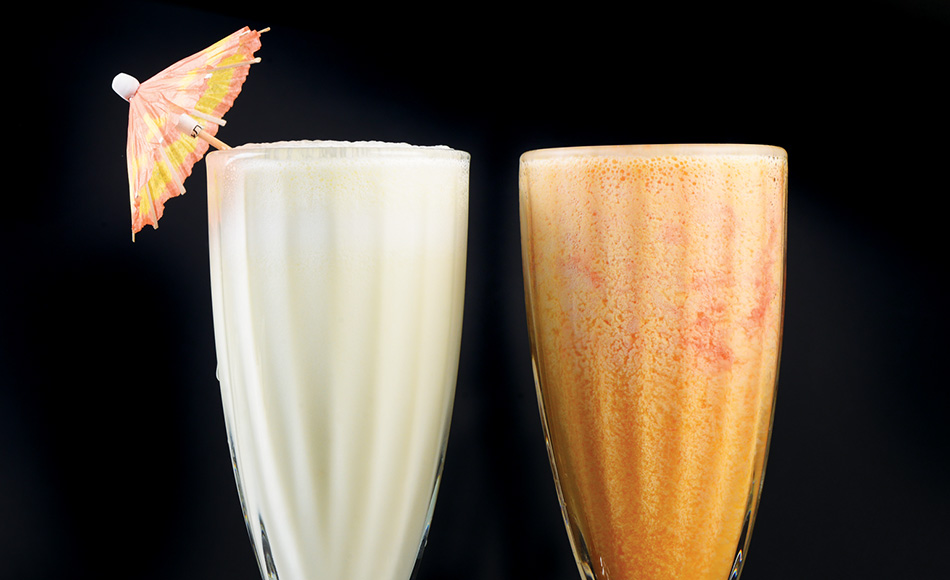 MEETHA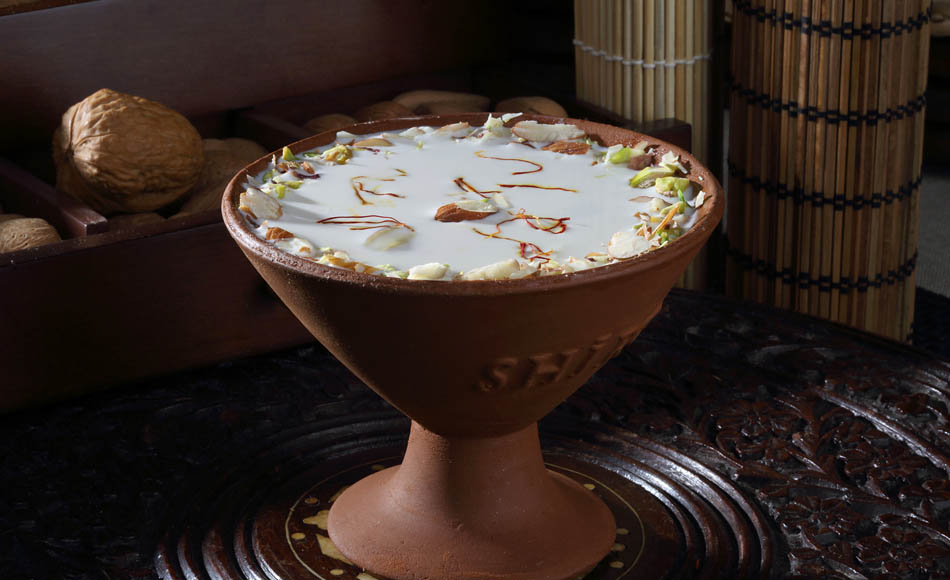 ZAFRANI FIRNI
A light dessert of milk cooked with powdered basmati rice, flavoured with saffron and kewda water and served in an earthen pot.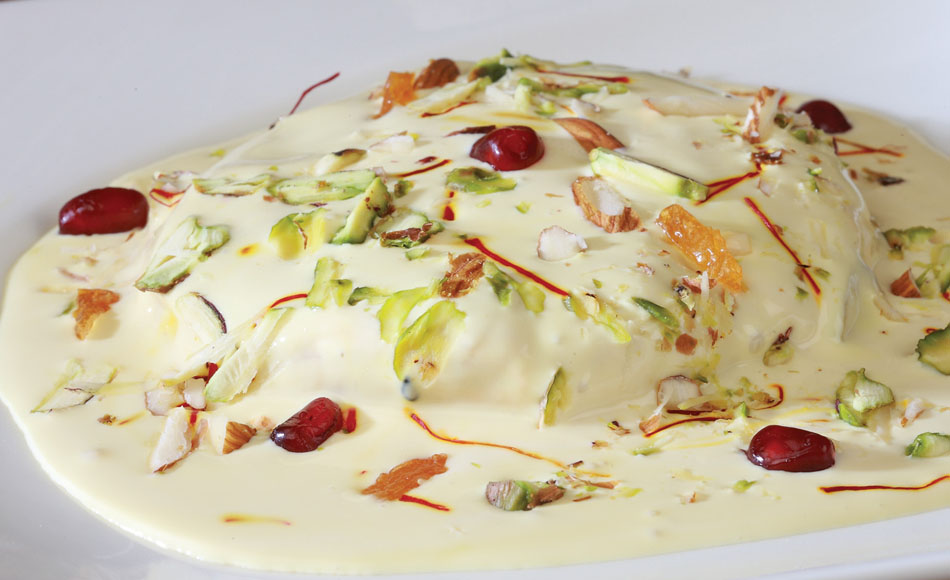 SHAHI TUKDA
Fried bread triangles soaked with a syrup of milk cooked with sugar, cream and rose water topped with nuts.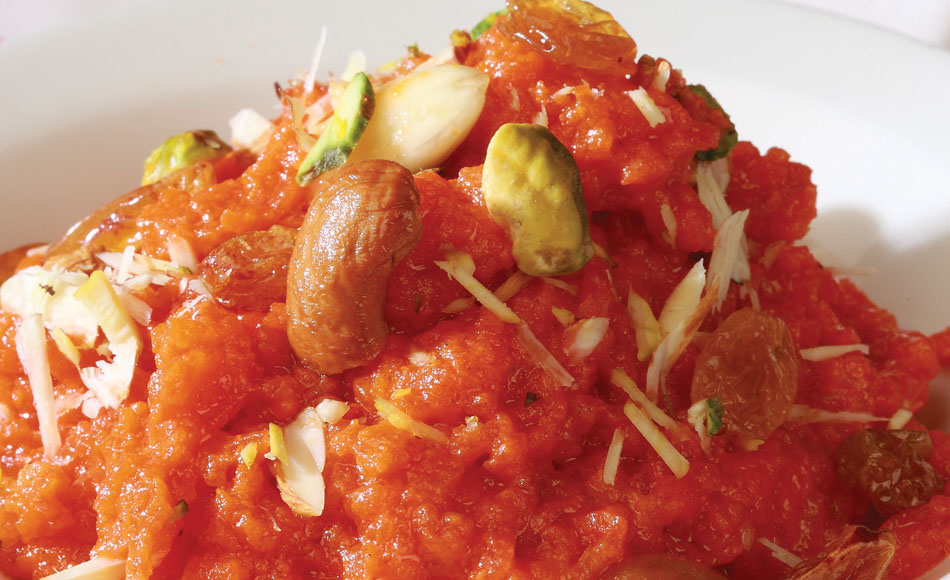 GAJAR HALWA
Grated carrots glazed in butter, cooked in sweetened milk & khoya, garnished with nuts.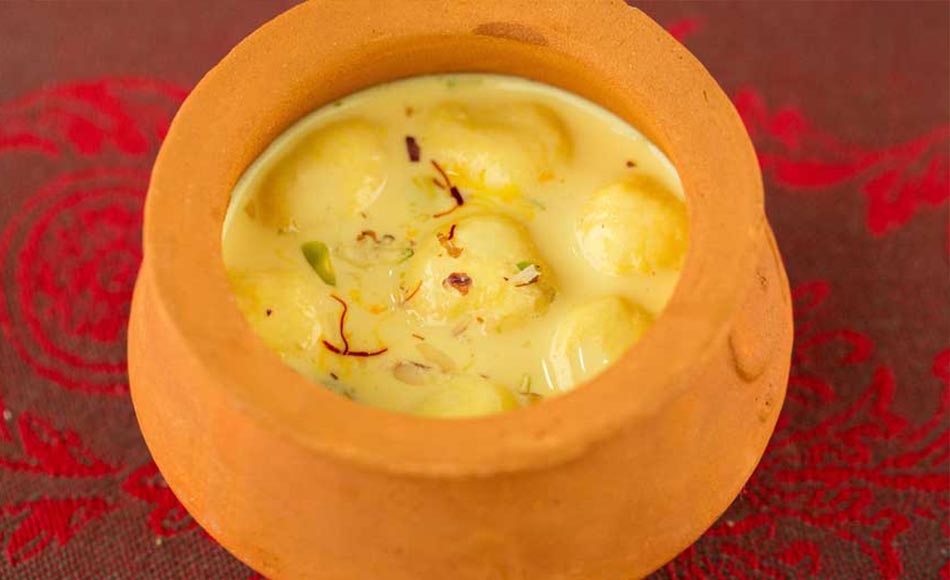 ANGOORI RABDI
Cheese balls cooked in boiling sugar syrup soaked into thickened milk known as rabdi.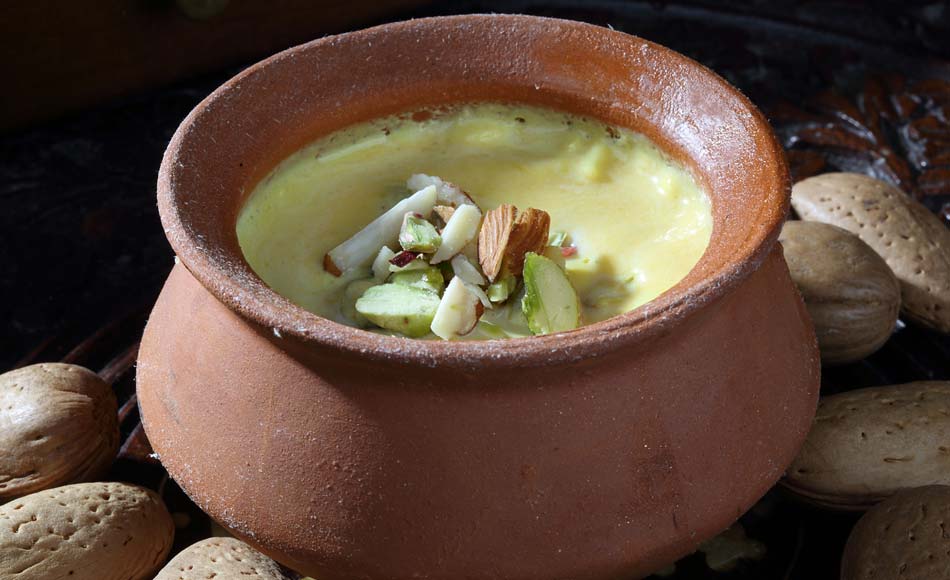 CHENNA RABDI
A delicious sweet dish prepared with cottage cheese, sweetened condensed milk and nuts.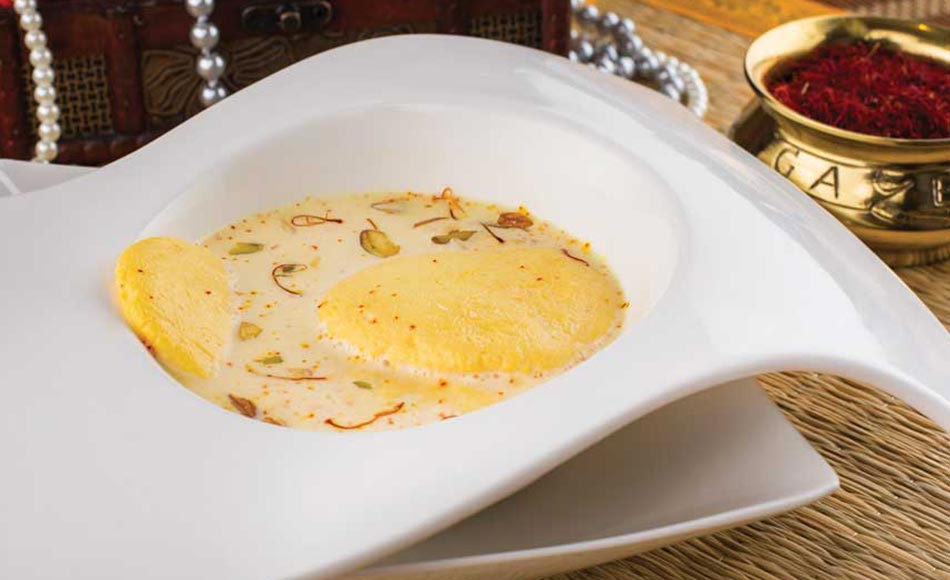 KESAR RASMALAI
Miniature poached dumplings of cottage cheese made from milk dipped in saffron and cardamom flavoured milk garnished with nuts.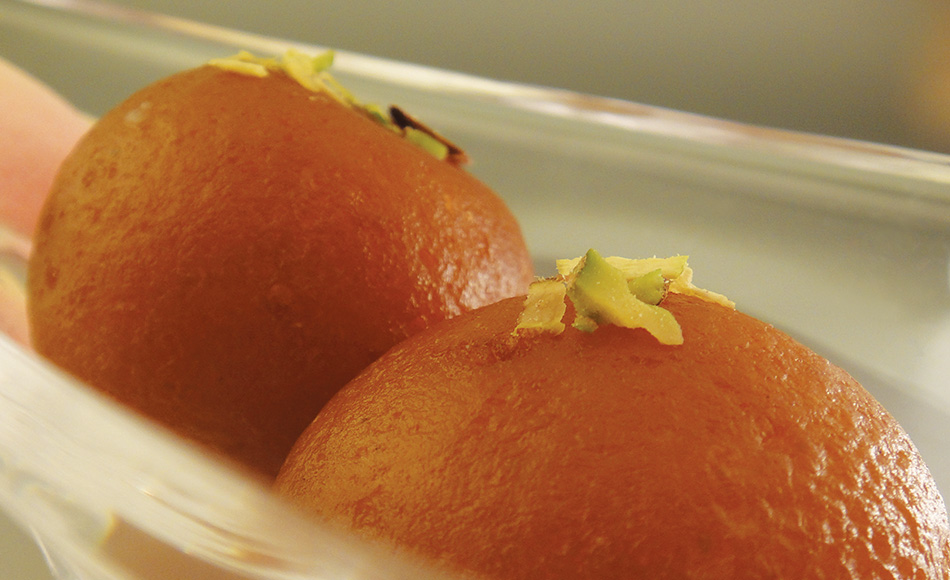 GULAB JAMUN
Deep fried milk dumplings dipped in sugar syrup garnished with pistachio and cardamom seeds.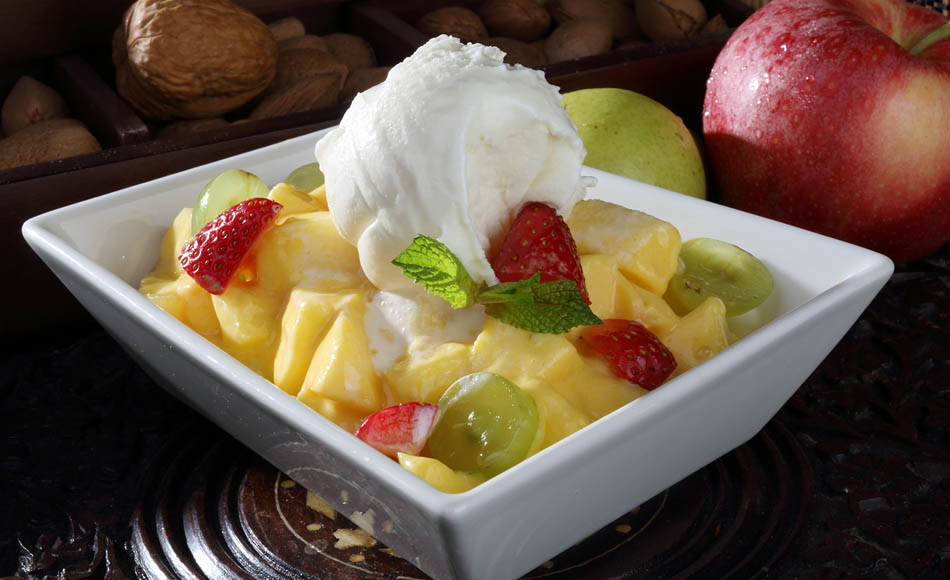 FRESH FRUIT SALAD WITH ICE CREAM
Seasonal fresh fruits cut into small pieces mixed with light cream sauce topped with ice cream.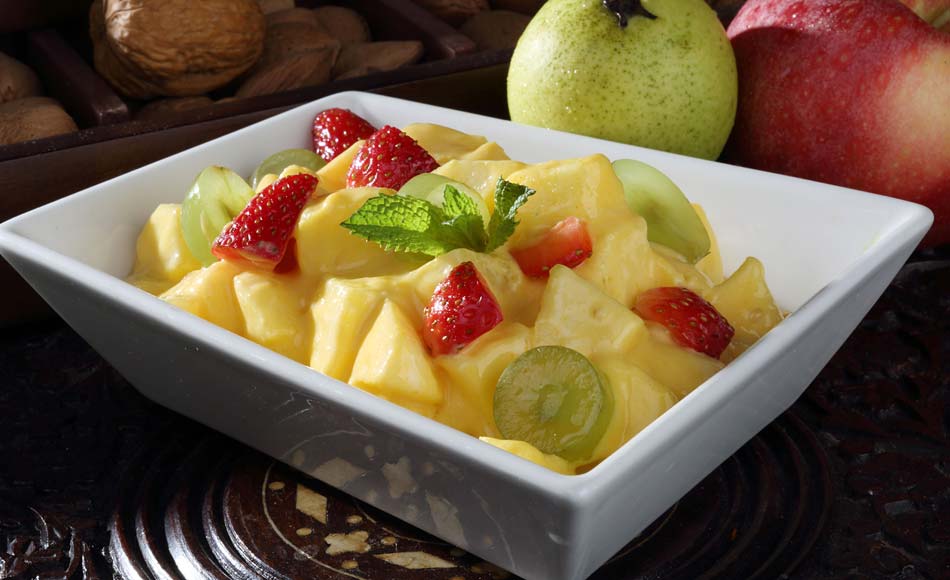 FRESH FRUIT SALAD
Seasonal fresh fruits cut into small pieces in a light cream sauce.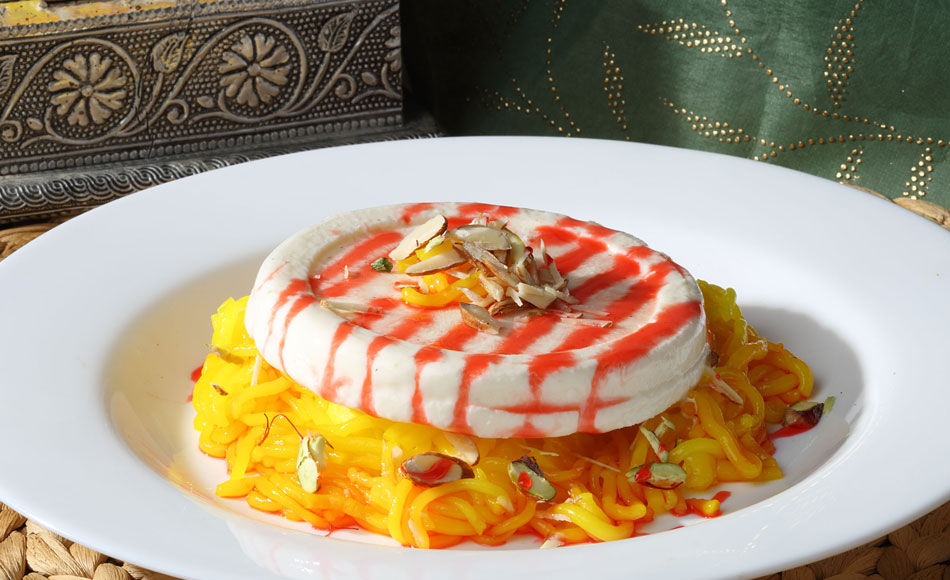 KULFI FALOODA (CHOICE OF FLAVOURS)
Creamy fresh home made ice cream served on a bed of noodles drizzled with rose syrup.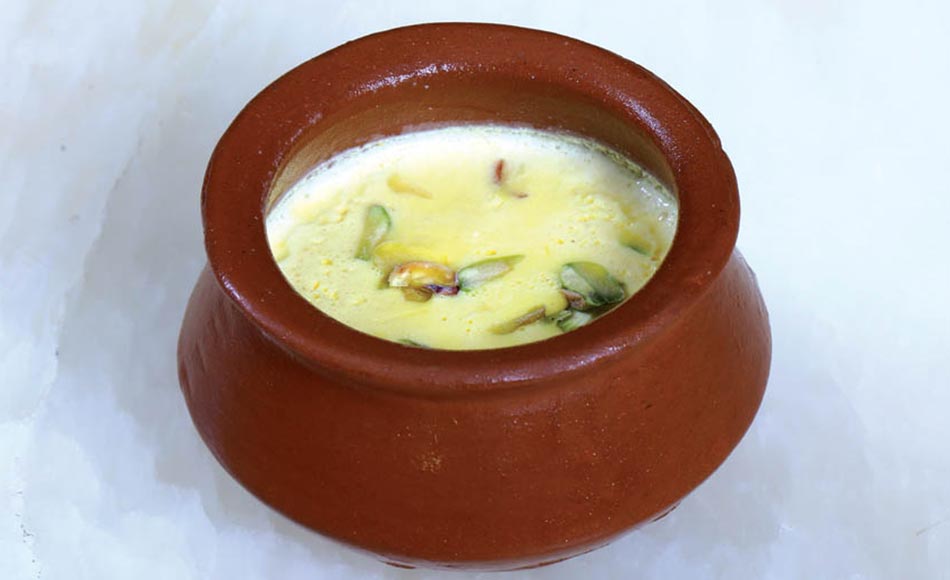 KESAR PISTA MATKA KULFI
Traditionally made in earthen pot, milk based frozen dessert flavoured with dryfruits & saffron.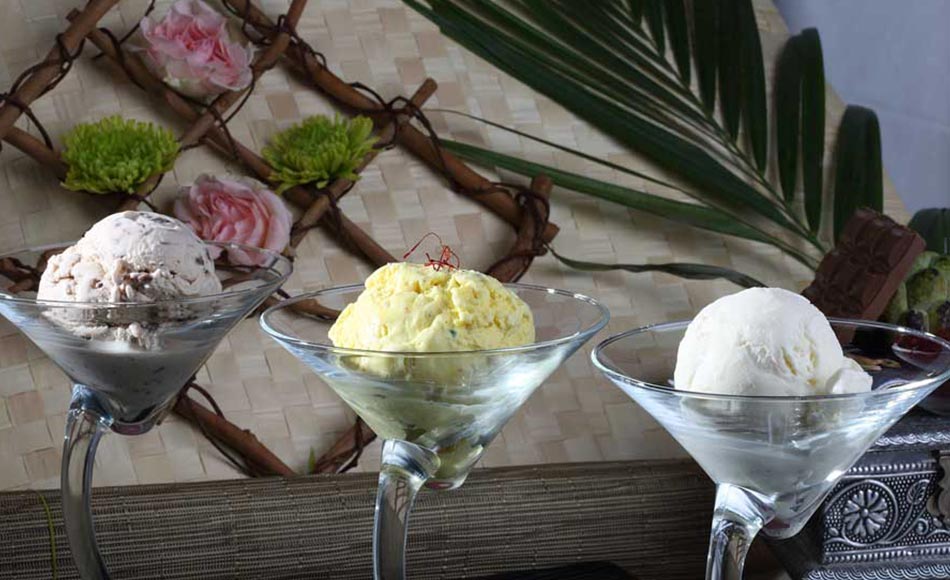 SHIREEN ICE CREAMS
(Vanilla, Choco Chips, Mango, Strawberry, Blue Berry, Butter Scotch)